We offer a variety of expert guidance, consultancy and physical services to support your business.
Our team can assist with:
ISO 9001 – Quality Management System
ISO 14001 – Environmental Management System
ISO 27001 – Information Security Management System
OHSAS 18001 – Occupational Health & Safety Management System
PAS 54115 Compliance
Quality Management Systems
Manufacturing Systems
HR & Employment Law

Helping You Get Fully Compliant
EL-Science has partnered with Citation Professional Solutions to provide Health and Safety, HR and Employment Law and ISO Certification solutions to electronic cigarette manufacturers and vendors across the UK. We can provide all the systems, procedures, documentation and policies to ensure your business is fully compliant.
We offer specific services, as detailed below, or can provide guidance as part of our EL-Science Membership package. EL-Science members also receive an exclusive 10% discount on all Health and Safety, HR and Employment Law, and ISO Certification packages.
A PAS (Publicly Available Specification) is a document that standardizes elements of a product, service or process. PAS 54115:2015 is a guide to the manufacture, importation, testing and labelling of vaping products, including electronic cigarettes, e-shisha and directly-related products.
Compliance with PAS 54115 will help you to maintain the safety and quality of your products, and demonstrate the same to regulators.
EL-Science provided significant technical consultation with regard to PAS 54115, and were involved in its creation from an early stage. Having professional compliance personnel on our team who are well versed in this important document means we are able to offer assistance with meeting the guidance as laid out within it.

Workplace Health and Safety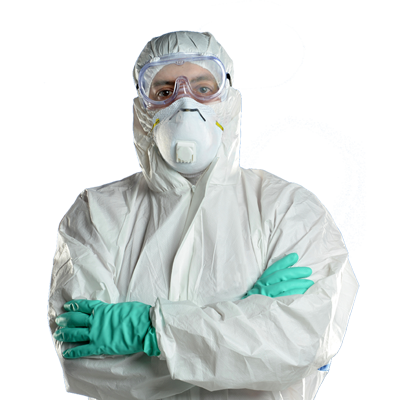 As a company, workplace health and safety should be a major and continual consideration. This is especially true within the world of chemical manufacturing. The professionals at EL-Science and Citation are expert consultants in workplace health and safety, with a particular focus on the chemical manufacturing process.
How We Can Help:
Dedicated local consultant
Initial inspection and report
Full installation of policies and procedures – at your premises
All the legal paperwork and documents you need to ensure compliance
24/7 telephone advice
Onsite support for major accidents or emergencies
Annual inspections
Access to our collection of training documents and online courses for you and your staff
Any relevant legislation changes will be incorporated into your Health and Safety system.
On the surface, manufacturing eLiquid may seem to be simple; however, in reality it should be performed to appropriate chemical manufacturing standards. At EL-Science, we ensure that all our eLiquid is manufactured by qualified chemists to GMP (Good Manufacturing Process) guidelines, following very strict manufacturing and traceability procedures.
We use techniques and systems that are usually found within chemical manufacturing companies and analytical laboratories, resulting in a system that is highly robust and traceable while still remaining functional and efficient, and that stands up to ISO accreditation. Our system can be easily implemented with minimal disruption to your business.
Our team can either provide you with the entire system, or can assist with advice and support for your existing systems, enabling you to bring in a highly reputed scientific resource when your business doesn't employ dedicated scientists.
We can provide professional consultation, support and certification services for organisations who require a hassle free and cost-efficient route to ASCB accredited Certification. 10 year certificates are issued as standard, which brings the benefit of lower re-certification costs and fixed audit fees for the entire certification period. If a 10 year certificate isn't for you, you can always go with the 3 or 5 year contracts instead.
The Accreditation Process

Dedicated local consultant who will meet with you at your premises
Full documentation – bespoke to your business
Access to their 24/7 expert Advice Line
Updates on legislation changes and implementation into your documentation
All covered by Citation's Employment Advice Guarantee.
Citation's online platform, Atlas, takes a fresh approach to your compliance requirements and will continue to grow and evolve as your business grows.
Simple – Atlas compliments your day to day HR, Employment Law and Health & Safety management.
Mobile – You can access the Atlas platform 24/7 via mobile, tablet or PC.
Relevant – Atlas is tailored and up-to-date so you only ever see the things that are relevant to you.

Our Analytical Laboratory is specifically equipped to provide a full analytical service to ensure that your eLiquid is compliant with Article 20 of the Tobacco Products Directive (TPD), which came into effect in May 2016. This analytical data is also purposely designed to fit with our Toxicological Health Assessment (eliquid THA) and Technical Dossier services so that we can provide the full TPD compliance service in one package.