With our expert Flavour Development Team, dedicated flavour laboratory and an extensive flavour library of both concentrates and raw flavour chemicals EL-Science is here to work with you to build your bespoke flavour range.

Developing TPD Compliant Flavours
Now that the TPD has come into effect, we must all change the way we approach eLiquid flavour development to embrace the more scientific aspects of the process. EL-Science have designed our process as a merging of art and science to produce a new, novel and very unique take on eLiquid flavour development.
The TPD legislation has a whole host of new requirements for a new eLiquid flavour including a robust set of Compositional Data, Toxicological Hazard Assessment (TRA) and Emissions testing, all of which having associated costs for analysis and administration services. Adding to this any new eLiquid flavour released to the market must be submitted to the competent authority six months prior to release (although in the UK, the MHRA allows sale as soon as they have approved the product).
These new requirements must be factored in to future eLiquid flavour development as a core aspect. New eLiquid flavours should be designed with these requirements in mind. EL-Science are at the forefront of this new frontier with our eLiquid flavour laboratory and toolset.
The eLiquid Flavour Development Tool
Our web based toolset allows you to use our toxicological models when creating your flavours. Using a graphical representation of the mathematical model the toolset utilises slide bars in a very intuitive manor to provide a very simple interface. This simple interface works seamlessly with our bespoke mathematical software package in the background.
This allows you to develop the majority of your flavours in your own time and premises and then use our scientific expertise to fine tune at the end.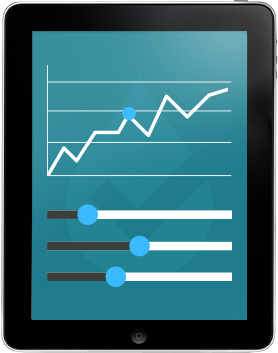 The eLiquid Flavour Laboratory
Our Flavour Laboratory is lead by Dr Charline Denneval, a PhD organic flavour chemist, and holds the most impressive flavour library in the ecigarette industry with over 1000 concentrates from around the world and an equal number of individual raw flavour chemicals. As a customer you are able to book time in our flavour laboratory to work directly with the team on your flavours.
This work is usually performed following a base flavour developed using our eLiquid flavour development tool as a fine tuning process. The flavour laboratory allows you to bespokely modify your flavour with the use of specific chemical compounds rather than with concentrates on their own. In this way you are able to add, for example, that extra specific cherry essence you are looking for directly through the addition of a chemical such as benzaldehyde. Our Team will support and lead you through the exciting evolution of eLiquid flavour development.
This approach allows you to present a finished product for TPD submission saving on compositional analytical and reformulation costs. We believe our approach is the future of eLiquid flavour development and at present is very unique.
When this approach is combined with the structural implications of the TPD, such as the six months notification period prior to placing a product on the market, we believe that there is a huge opportunity to bring in some actual Intellectual Property and commercial advantage from eLiquid flavours rather than eLiquid flavours being just another mix of some very generic mass produced concentrates available to everyone.