We can supply everything you may need with regard to the raw materials for eliquid production, from VG and PG to nicotine and flavourings.
All liquid materials can be supplied as an OEM (White Label) service in volumes as low as 30 mL.
While we recommend orders of 5 L or less for our manufacturing customers, as this aids manual handling, we can supply in larger containers up to a one tonne IBC.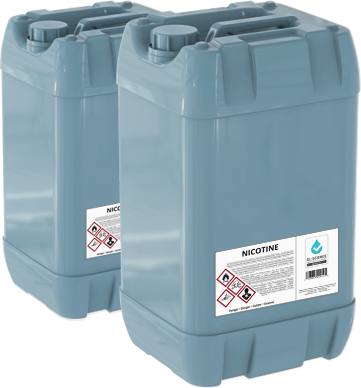 Our Nicotine is UK sourced as a pure chemical. It is EU Pharma Grade and is delivered to us in bulk, but in 1 L containers, so that we prevent exposure of our stock levels to the atmosphere. Our chemists prepare nicotine solutions to order, diluting in either PG, VG or AG as required. Every order is prepared fresh and is sealed with a nitrogen cap to prevent degradation.
We can offer nicotine in any base prepared to any strength as requested. We can offer nicotine for use in manufacture in bulk or as Phoenix brand or OEM brand in 30 mL, 50 mL or 100 mL amber glass bottles for direct resale.

Vegetable Glycerine (VG), Propylene Glycol (PG) and Aqueous Glycerine (AG)
Our VG and PG is UK sourced and of food grade. Our distilled water is purchased from dedicated chemical suppliers.
We can offer any of the base manufacture liquids in bulk or as a wholesale product, with either Phoenix or OEM branding. These can be supplied in 50 ml, 100 mL, 250 mL, 500 mL or 1 L HDPE plastic containers for direct resale.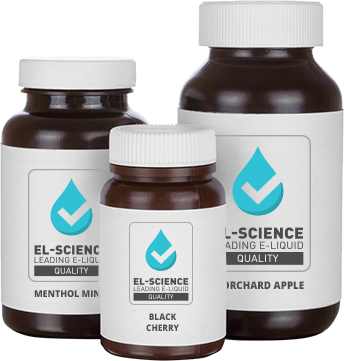 We hold stock of a large selection of the most common flavour concentrates from a wide range of flavour houses. We bring in flavours that are known to deteriorate over time as and when they are ordered by our customers to ensure they are fresh and at their best.
As with base liquids, we can supply any flavour concentrate in bulk or as a wholesale product – either with the original branding, our Phoenix branding or OEM branding in 10 mL, 30 mL, 50 mL or 100 mL HDPE plastic bottles for direct resale.