The manufacture of eLiquid is, on the surface, a very simple process. There are just four primary components:
Propylene Glycol
Vegetable Glycerine
Food Flavourings
Nicotine
This simplicity has led to significant quantities of low quality liquid being available for sale on the open market. Every electronic cigarette retailer is physically capable of manufacturing their own eLiquid. Manufacturing in-house is very cost effective when compared to purchasing via wholesale, particularly if the wholesale eLiquid has been manufactured and analysed correctly – as these processes add in cost and hence raise the minimum wholesale price. So just what are these components and why are they so much better than cigarettes?
What is Propylene Glycol?
Propylene glycol (PG) is a mostly inert organic compound. It is clear, colourless and highly miscible with water. It is used in electronic cigarettes as a carrier base to carry the nicotine and food flavours into vapour form with the application of heat from the atomizer coil. Propylene glycol carries flavour better than vegetable glycerine but produces less vapour. Propylene glycol is, in effect an alcohol, but not in the sense of "get me tipsy" alcohol. It contains two alcohol groups which enable it to be so water soluble. The molecule contains carbon, hydrogen and oxygen with the chemical formula C3H8O2. Propylene glycol is both odourless and tasteless, and has been approved by the FDA as a solubilizing agent for different types of medications. It is also used in the food, cosmetic, pharmaceutical and chemical industries, and is used to generate theatre fog! Its wide use means much is known about the safety of this material.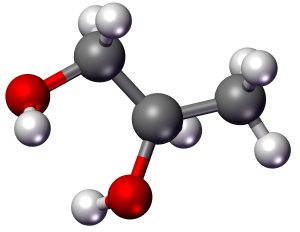 Please be aware that ethylene glycol and diethylene glycol are very toxic to humans and there is a large potential for confusion with the uninitiated. Glycols have a tendency to be abbreviated, due in part to their ability to form polymers and partly from trade and historic naming conventions. For example, propylene glycol may be referred to as propylene glycol, mono-propylene glycol, dipropylene glycol (which is sometimes also used as the name for something completely different), MPG, propylenediol, or 1,2-propylenediol. The IUPAC name is 1,2-propylenediol.
What is Vegetable Glycerine?
Vegetable glycerine (VG) is a similar compound to propylene glycol. As with propylene glycol, it is clear, colourless and highly miscible with water. Vegetable glycerine is, however, noticeably more viscous. It is also used in electronic cigarettes as a carrier base to carry the nicotine and food flavours into vapour form with the application of heat from the atomizer coil. It is typically added in a lower ratio than the propylene glycol. Vegetable glycerine will increase the vapour production but carries less flavour than propylene glycol. Vegetable glycerine is also in effect an alcohol. The molecule is identical to that of propylene glycol with just a single extra alcohol group for a total of three. Again it is these alcohol groups which are responsible for its high water solubility. As with propylene glycol, the vegetable glycerine molecule contains just carbon, hydrogen and oxygen with the chemical formula C3H8O3.
The nomenclature of vegetable glycerine is a bit more straightforward than with propylene glycol but trade and historic naming conventions may still cause confusion. Vegetable Glycerine may be extracted from plants or it may be synthesised. Both sources produce exactly the same chemical. Vegetable glycerine is widely used in foods as a sweetener, as well as in medications and cosmetic products. It is a common ingredient in cough mixtures due to its soothing properties, and, interestingly, it is also used to treat gum disease as it inactivates the associated bacterial colonies.
What are Food Flavourings?
Now we all know what food flavourings are, right? Well we think we do, but ask yourself that question again now that we have highlighted it. Food flavourings are widely used to improve or modify odour and/or taste. There are three principal types of flavourings used in foods:
Natural Flavouring Substances: These are obtained from plant or animal raw materials, and are used either in their natural state or are processed for human consumption.
Nature-Identical Flavouring Substances: These are obtained by synthesis or isolated through chemical processes, and are chemically identical to natural flavouring substances.
Artificial Flavouring Substances: These are typically produced by fractional distillation and additional chemical manipulation of naturally sourced chemicals. Although they are chemically differen to natural flavourings, in terms of their sensory characteristics they are identical. Most artificial flavours tend to be complex mixtures of singular naturally occurring flavour compounds combined together to either imitate or enhance a natural flavour.  These mixtures are formulated by flavour chemists to maintain flavour consistency between different product batches or after recipe changes.
Natural and artificial flavours are composed of up to hundreds of different chemical compounds. The compounds used to produce artificial flavours are almost identical to those that occur naturally, and it has been suggested that artificial flavours may be safer to consume than natural flavours due to the intrinsic industry standards of purity and mixture consistency. Natural flavours, in contrast, may contain impurities from their sources.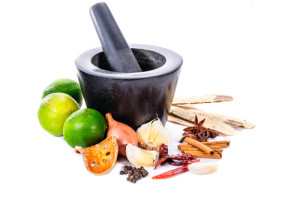 Not all food flavours are safe for inhalation.
Food Flavourings provide, as expected, the flavour to the eLiquid. These flavours can range from tobaccos to gummy bears, and are manufactured by many flavour companies around the world. Its worth noting here that some tobacco flavours use an extraction of actual tobacco leafs to obtain the flavour components and these can sometimes bring across some carcinogenic compounds. There are so many eLiquid flavours to chose from! However, you should be very wary of custard or buttery flavoured liquids. There is no flavour concentrate of this type ,that we are aware of, which is free from diacetyl, acetylpropionyl or acetoin.
So why are we so worried about diacetyl, acetylproponyl and acetoin? Well, there have been occurrences of severe lung disease among workers in workplaces where diacetyl (used in artificial butter flavouring) is manufactured and used. Workers in several US factories manufacturing microwave popcorn developed  a disease called Bronchiolitis Obliterans, also known as "Popcorn Worker's Lung". This life-threatening and non-reversible obstructive lung disease causes the bronchioles (small airway branches in the lungs) to compress and narrow due to fibrosis (scar tissue) and/or inflammation. Flavour manufacturers have become aware of the link of diacetyl to this disease, and so have started substituting diacetyl for acetylpropionyl and acetoin. However, these compounds are all very structurally similar and are not well-studied, and there is growing concern as to the health risks they pose upon inhalation.

It is worth noting though, that these compounds are also present in cigarettes, and studies have shown that daily exposure levels from vaping are still much lower in comparison to cigarette smoking.
What is Nicotine?
Nicotine is a clear, almost colourless liquid. Its IUPAC name is (S)-3-[1-Methylpyrrolidin-2-yl] pyridine. The nicotine used to produce eLiquid is usually supplied diluted in propylene down to a concentration of 7.2%. This allows much safer handling for production. Nicotine at the levels found within standard eLiquids, up to 2.4%, when used as intended is relatively harmless to a normal healthy human. Nicotine is absorbed through the skin and mucosal linings in the nose, mouth and lungs. It then travels through the bloodstream to the brain, where it stimulates adrenal glands to produce adrenaline. This increases heart rate and blood pressure, while constricting blood vessels. It also stimulates the production of dopamine, which is a neurotransmitter that controls the brain's pleasure centre. The effects are actually very similar to and often compared against those produced by caffeine. Nicotine can be derived naturally from tobacco, which is a member of the nightshade family of flowering plants. Nightshades also include potatoes, tomatoes, aubergines and capsicum pepper plants – all of which naturally contain varying amounts of nicotine. Nicotine can also be manufactured synthetically, which is a much more cost-effective process.
Nicotine is the active ingredient in the eLiquid.. Some eLiquids are nicotine free and these are useful if you have reduced your nicotine intake over time and now wish to remove the chemical addiction but maintain the physical action and habit of vaping. 1 regular cigarette contains approximately 10-15 mg of nicotine and delivers a systemic dose of approximately 1 mg of nicotine. Most eLiquids contain the following levels of nicotine, although this can vary based on manufacturer:
6 mg/mL (0.6%)
12 mg/mL (1.2%)
18 mg/mL (1.8 %)
24 mg/mL (2.4%).
If you were to vape 10 mL of a 6 mg/mL strength liquid in a week, you would be inhaling approximately 9 mg of nicotine a day. If you used a 24 mg/mL eLiquid, the figure would be around 36 mg per day. To put this into perspective, 20 cigarettes a day would deliver approximately 20 mg of nicotine into your system, and 40 cigarettes a day would deliver around 40 mg.
Summary
On the surface it looks easy: combine all four components, bottle and sell – but that's not the whole story. A properly produced eLiquid will use pharmaceutical grade propylene glycol, vegetable glycerine and nicotine. It will also use well-established food grade food flavours, which have been specifically checked for components which are harmful by inhalation, such as the before mentioned diketones. It's also very important that the eLiquid has been manufactured by qualified professionals to strict manufacturing and quality control procedures, and that each batch of eLiquid is fully analysed after production. Many companies claim their eLiquid is fully analysed simply because the raw materials have been analysed. However, this is not acceptable.